Great You are interested in our company! 
We welcome You!
We are a Dutch family business.
"Oomen – Harenberg"
A farmers family who export our expertise.
Working with international freelance specialists.
Our family and freelancers cover two area's 
Agronomy engineering
AgroTech engineering 
We are specialists in :

ARABLE FARM DEVELOPMENT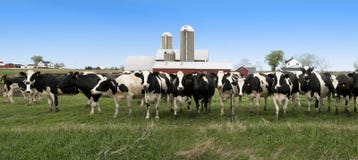 DAIRY FARM DEVELOPMENT 

AGROTECH SUPPORT & SERVICE  


DAIRY PROCESSING & RETAIL


GRAINS, BEANS, SEED PROCESSING


History
The agriculture specialism and farming by the Dutch family Oomen goes very far back in history.
For many generations the big family is active in farming and the last 3 generations sinces 1990 in the (international) agrobusiness.
Mainly as Dairy & Arable farmers, but the last 2 generations also became active in the agro-technology sector. In 2013 we were asked by "LEMKEN – Alpen (D) " to join a technical & agricultural training team for a project in Angola (Africa). And this work was followed by a project for "John Deere and Fliegl " in Russia.
After these works a new company was founded in 2013 by the family: the "Mechan-Connect Group BV" .
Connecting two worlds as farmers and mechanics : 'Agriculture and Mechanization'. In professional terms : "Agronomy & Agrotechnology". And also connecting many different manufacturing-brands together in several projects. And the  family company is also representing a 'Group', because many companies and many freelancers are getting involved in each project and each assigment that the company is dealing with. In 2015 Rik Harenberg joined the family company, first as trainnee and later in 2018 as full company partner of the family Oomen. In 2018 also the brother of Rik joined the company : Mark Harenberg. These 2 youngmen are now working in the company with the youngest generation from family Oomen :
Kevin and Rick Oomen. 
These 4 youngmen are the new board of directors.
Bring in "NEW THINKING – NEW METHODS".
With their father and mentor as head of the family the general manager. As provider of decades of experience and knowledge. 
 
OUR MISSION 
Changing agriculture systems. 
'OLD THINKING'
must make place for
'NEW THINKING'
Otherwise
the biggest disaster 
for human kind is coming : 
WORLDWIDE HUNGER 
Due to by neglecting and undervaluing agriculture worldwide.
 This is the worlds farming area in 2050. 
From 2018 – 2050 the food production has to double to feed the world ! 
Our mission is to support worlds farming the best we can to make this happen ! 
We as company concentrate on Europe & Africa. 
We and our agents work with and for the youth, learning & working with us for future farming. —————–
During the years 2015 – 2019 the Mechan-Connect Group worked on many different agro-development projects and on many training jobs for agriculture and agro mechanization. For many African countries, for Russian farmers, in the United Arab Emirates and for many different brands. See also for this our web-page "NEWS & PROJECTS". In November 2019 the Mechan-Connect Group purchased in collateral ownership 5500 hectare of good farmland in Katchang – The Gambia. Where the biggest and most modern Dairy and Arable farm of (West) Africa will arise. Completed with a "Practical Agro School' for the youth and a "AgroTech Center" for trade and service. The company also makes it possible for other Dutch Dairy farmers to join the Dairy Farming in Gambia through the "Holland-Gambian Dairy Group" (HGD-Group). 
  Webmaster Mechan-Connect  :
Mark Harenberg 
Disclaimer: We are not responsible for any mistakes, incorrect or non-actual information on this website. All rights reserved mechan-connect®.